Some may know I live in the Houston area. Summer is right around the corner for us (yes,we tend to skip Spring here and jump right into HOT-HUMID summers) so having makeup that won't stream down your face is important (who,after all, wants to look like the Joker?). One of the few melt-proof eye makeup products I've found are the eye tints. I was very happy to see a new shade added in the Balearic Love collection.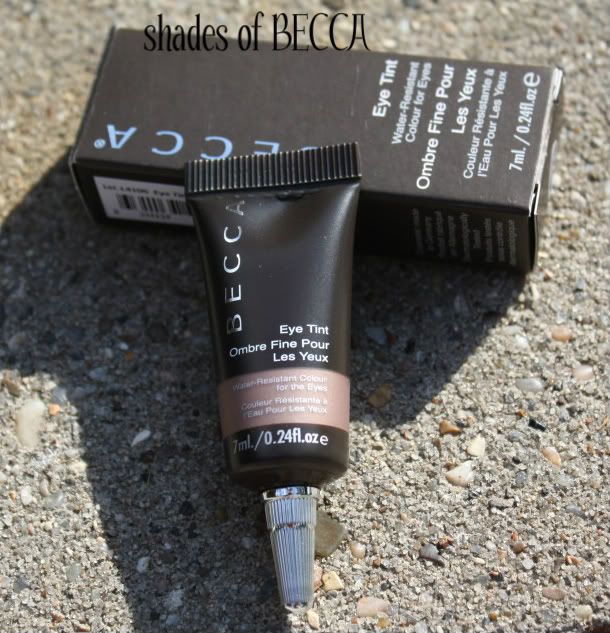 Romanticism Eye Tint is a shimmery mauve with hints of warm bronze undertones. It's probably the most unique eye tint shade BECCA has released so far.
If you are new to BECCA's eye tints there are a couple of tips you should remember. Prior to use,shake and gently knead the closed tube to ensure the tint is properly mixed; otherwise it can be an oily mess. For some reason BECCA doesn't label the tint shades on the tubes, so it's helpful to remove the shade ID sticker from the bottom of the box and affix it to the tube.